ABOUT
My Story and How I Got Started
I was a computer nerd from the time I was old enough to type on a keyboard. I was a self-taught whiz at every program on our family Apple computer, and I was top-of-the-class in every computer class at school. At age 10 I became an avid online gamer, and fell in love with the ultra-popular virtual pet site Neopets.com. Neopets wasn't just a game where you raise virtual pets; it was an online world with its own currency, stock market, housing market, business sphere, and skyrocketing community of players. Learning the ins and outs of this virtual world and devising a strategy to build my (virtual) wealth to millionaire status, I was utilizing over 20 accounts to begin my rise to riches.
At age 14, I was now a bonafide Neopets expert, and Neopets.com was now one of the top websites for kids in the entire world, with millions of players looking online for tutorials and "game cheats". I was fully self-taught in writing HTML and designing virtual storefronts, and with my design knowledge and Neopets knowledge, I was constantly sifting through fansites and thinking, "I could create a fansite so much better than this" — and thus my passion for website development was born.
My father, Stephan Spencer, the founder of Netconcepts (now acquired by Covario) and author of The Art of SEO, is one of the world's leading SEO experts today, and back when I was a child was a massive inspiration and a wealth of knowledge on business. That day at age 14 when I decided I wanted to create a Neopets fansite, I asked him about his online businesses and how they worked, and it sparked an entrepreneurial fire in me — and I created NeopetsFanatic.com. I built the site myself from the ground up, learned the ins and outs of SEO from my father, and I utilized everything I learned, building my online presence and my brand, and soon enough NeopetsFanatic.com became the most popular Neopets fan site on the Internet.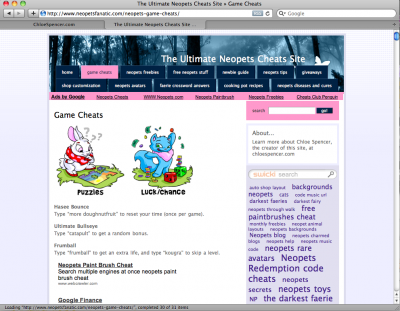 I was ranking #2 on Page 1 in Google for the keyword "Neopets", directly underneath Neopets.com, and I ranked #1 on Page 1 for "Neopets Cheats", the second-most popular Neopets-related keyphrase.
I was generating tens of thousands of daily pageviews and thousands of dollars a month in passive income via Google Adsense revenue. I had a community of dedicated readers and fans, and some of my pages sported over 5,000 comments.
At age 16, I began speaking at conferences around the nation, and have spoken at dozens since, including BlogHer 4 times, Affiliate Summit, SMX West, Ypulse, DMA, BlogWorld & New Media Expo, SES, Seed Summit and SMOC. I also attended many seminars with my father and have known and learned from online experts such as Gary Vaynerchuck, Jeremy Schoemaker, Rand Fischkin, Neil Patel, etc since age 16.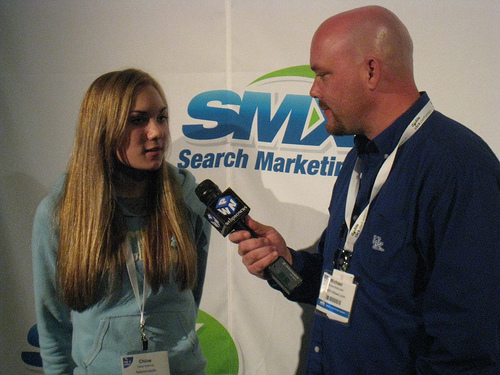 After learning and doing so much in online marketing and SEO over the years, I launched my SEO and online marketing consulting agency, Moxie Global, at age 19, and 10X'ed it at age 26. Today I work with clients both national and international, large and small, to improve their SEO from the foundation up, their Google rankings, link authority, online presence, traffic, conversions, and their sales.
I have appeared on MSNBC, NBCNews.com, AmericanExpress.com, The Huffington Post, ClickZ, presented live on Denver's 9News to an estimated 1.2 million viewers, and appeared on the Bay Area's ABC7 News. In 2008, I was on the list of Top 20 Young Internet Entrepreneurs Under 21.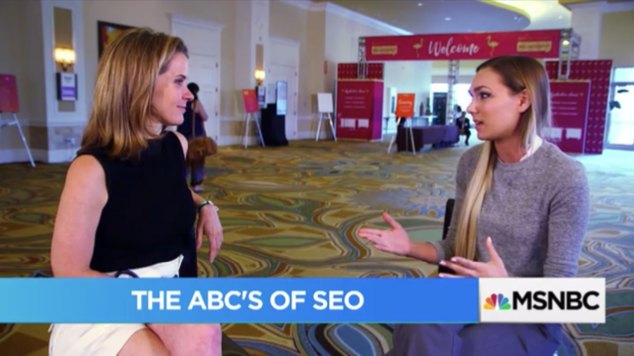 If you're interested in starting an SEO project, contact me to set up a free consultation call, and I will pull up your website and we'll discuss your business and where you're at, and what your next steps are in order to achieve online success.
Get In Touch