IF YOU ARE STRUGGLING WITH THE
FOLLOWING THEN WE SHOULD CHAT: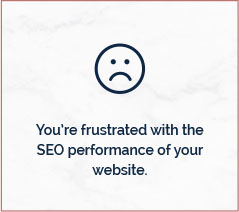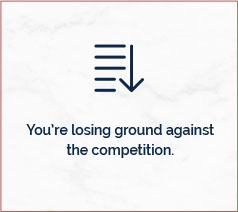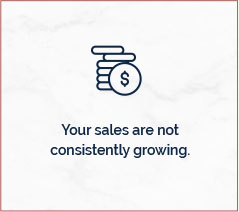 Just imagine for a second if you were getting the same results you are now for the next 5 years…
Did that thought make you cringe? To get different results you need to take different actions. And to get massive results you need to make massive changes.
You need an online marketing strategy that will act as a blueprint to your online success. And the longer you wait to get on the right track, the more time that is lost that could've been getting you closer to results. SEO takes time, so getting started as soon as you can is my biggest, most sincere recommendation for any business.